Other Expertise
Testimonials
TESTIMONIALS
Tox Focus, LLC is a U.S. Department of Commerce Qualified Business Service Provider for REACH compliance, as well as a Chemical Watch Service Provider.
"Barbara was able to both apprise us of emerging requirements, and assist with compliance to current regulatory items, such as the EU's REACH, RoHS and CLP Directives....what we most appreciate is the occasional call or email to inform us of pending changes which could have an impact on our ability to distribute."  B.C., Gerber Scientific, Inc., Tolland, CT., USA.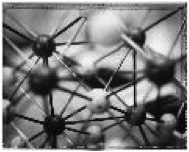 Risk Assessment and Management of Toxicology Testing at Contract Laboratories, Computer Modeling



Toxicology Testing


Mammalian toxicity
Ecotoxicity, Environmental Fate
In Vitro Alternatives to standard testing models (cosmetics)
Physical-Chemical Properties

Genetic Toxicology

Ames Assay, Chromosomal Aberration, Mouse Lymphoma Assay
Micronucleus, in vivo and in vitro
Comet (Single Cell Gel Electrophoresis)
Syrian Hamster Embryo Cell Transformation Assay

Reproductive and Developmental Toxicity testing
Medical Device Program for FDA compliance
Computer Modeling and Category Development for test waivers and cost savings

Categorical SAR, MultiCASE
OECD (Q)SAR Toolbox
EPA Sustainable Futures ®
Ecotox & Environmental Fate

Miscellaneous Toxicology Issues Review and Communication with Regulators
Risk Communication with Target Audiences of all technical backgrounds
Networks and Affiliations to serve you better:
The Redstone Group, providing REACH Exposure Scenarios, risk characterization ratio computation, and risk management measure development. This partnership allows full REACH dossiers to be prepared for submission to ECHA (Europe).
Albert Cunningham, Ph.D., University of Louisville, partners with Tox Focus, LLC in offering computer modeling of mammalian toxicity endpoints, with cat-SAR.
Glenn Tanzman, MS Engineering, of Tanzco Management Consulting, can find solutions to Supply Chain challenges, especially for REACH and RoHS.